Alex Gordon has long been on the radar of Cornhusker State Games officials. But, well, he's usually busy this time of year.
Professional baseball has filled Gordon's past 17 summers. He's reached legendary status in Kansas City as a front man for a run of success that culminated in a World Series title in 2015. He's also a three-time All-Star.
But, with Gordon, a former Husker, announcing his retirement from baseball in September, the timing was finally right, says State Games director of operations Scott Ash.
"It's always tough getting those guys that play Major League Baseball and other summer-type sports to be able to participate in something like this," Ash said. "We've had Alex on our radar for a long time and we had a commitment from him a while ago that when his time came, he would do it."
Gordon officially began the State Games by lighting the cauldron, which gave way to a dazzling fireworks display Friday at Seacrest Field.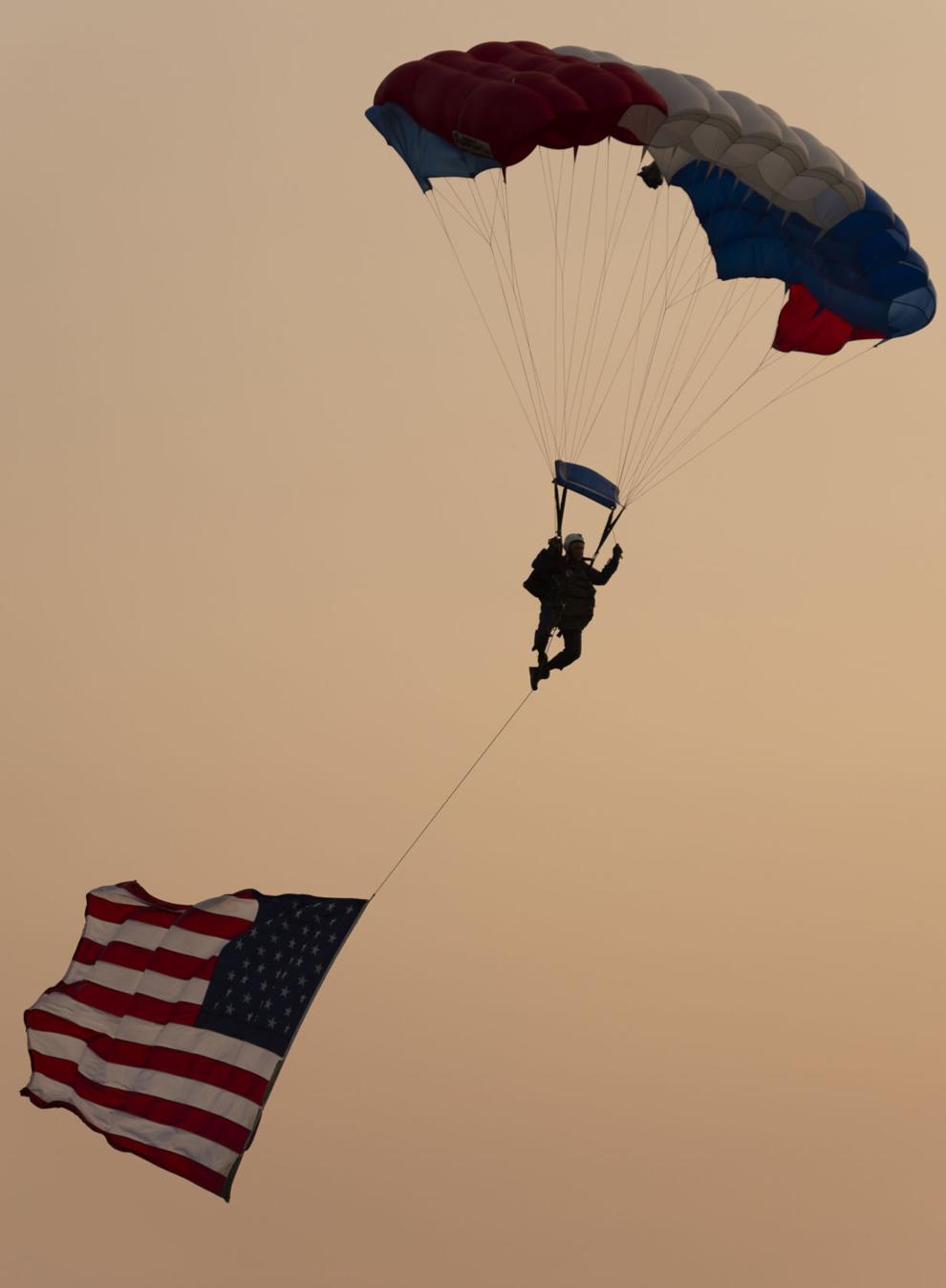 Thousands of competitors from across the state paraded around Seacrest Field as skydivers and mascots entertained the crowd.
Gordon, who grew up in Lincoln and graduated from Lincoln Southeast, said he enjoyed marking the start of an event he once participated in.
"It's great. Obviously growing up here and being a part of the State Games all of my life, it's always good to come back and be a part of this kind of stuff and support this great community and all of these Nebraskans and young athletes doing great things," Gordon said. 
Friday's ceremony ushers in two weeks of competition in more than 60 events. The extensive list includes some of the usual suspects — baseball, softball, fishing — and also boasts unique events such as Ninja Warrior, Adventure Race and fencing. New this year are eSports and craft axe throwing.
Most events kick off Saturday, though events like pickleball and volleyball began Friday.
The State Games are just one event enjoying a return to normalcy after the COVID-19 pandemic forced a competition that thrives on in-person interaction to shift to a virtual show. 
After 2020, Ash said there was uncertainty surrounding participation levels this summer. 
"We didn't know what to expect, frankly, but we are very happy with what is going on," Ash said.
"We're actually having a great bounce-back year. We are not comparing anything to 2020. Our numbers are tracking almost dead-even with 2019. Probably going to be, I am guessing, 300-500 more than 2019 so we are excited about that. Somewhere around that 10- or 11,000 mark."
Cole Gissler, an 11-year-old baseball player from Louisville, wore a smile while running around with his friends and teammates at the ceremony.
"I like it," he said. "And I got to meet Alex Gordon, and that was fun."