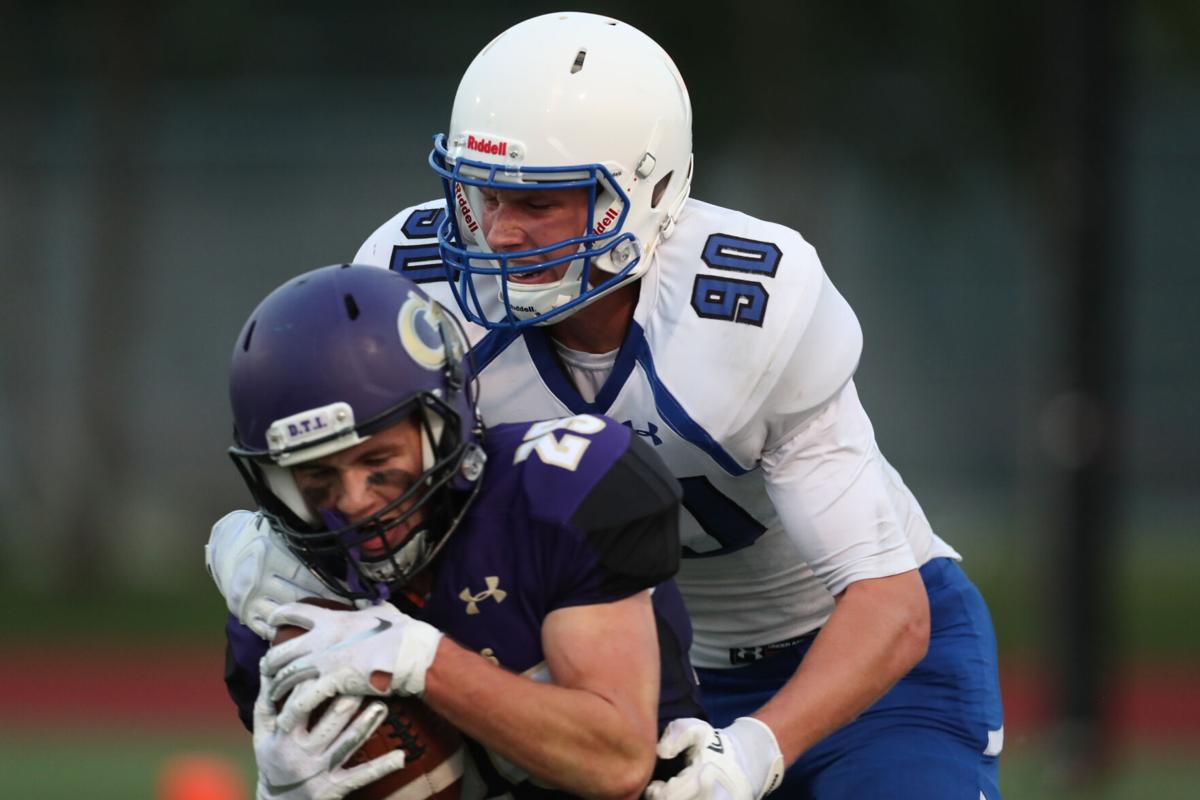 KEARNEY — The Kearney-Grand Island high school football game is off the schedule - again.
The expansion of the playoffs will require an additional round and the board voted to eliminate the games scheduled the last week of the regular season in order to begin the playoffs.
For Kearney, that means the cancellation of the game with Grand Island.
"Both communities, both schools, both student bodies look forward to playing that football game," KHS football coach Brandon Cool said. "For us to lose a big rivalry game like that is tough to swallow."
The Islanders and Bearcats were scheduled to play during the first week of the season, but that game was postponed because of a coronavirus case at Grand Island. The game then was rescheduled for the last week of the regular season.
For Kearney, that filled a spot left open when Omaha Public Schools opted to sit out the fall athletic seasons.
By starting the playoffs the last week of the regular season, Class A will keep its playoff schedule of playing on Friday nights for the four weeks leading up to the playoffs. Cool said he would rather have seen the NSAA revert to the schedule where teams play every six days.
"At the end of the day we're going to support the NSAA. They have tough decisions to make," he said.
Those decisions are being made more difficult by the coronavirus pandemic and the cancellations and postponements teams are working around. Kearney (0-2) is one of those teams. The Bearcats are in the second week of their own quarantine and has yet to play a game that was on the original schedule.
"There's nothing wrong with bringing everybody into the playoffs...but there is no reason why we would have to drop Week Nine," Cool said. "When this whole season started it was one of those things where the goal of the NSAA was to get as many football games as possible for all of the teams. For us to delete Week Nine, especially since we play Grand Island, it was disappointing for us to see."
Kearney returns to action Sept. 25 at Bellevue West, which has played just one game so far. Cool said the Bearcats can begin practicing Tuesday and should get four practices in before the game with the defending state champions.
"Our kids are just looking forward to another opportunity to play," he said.
Be the first to know
Get local news delivered to your inbox!