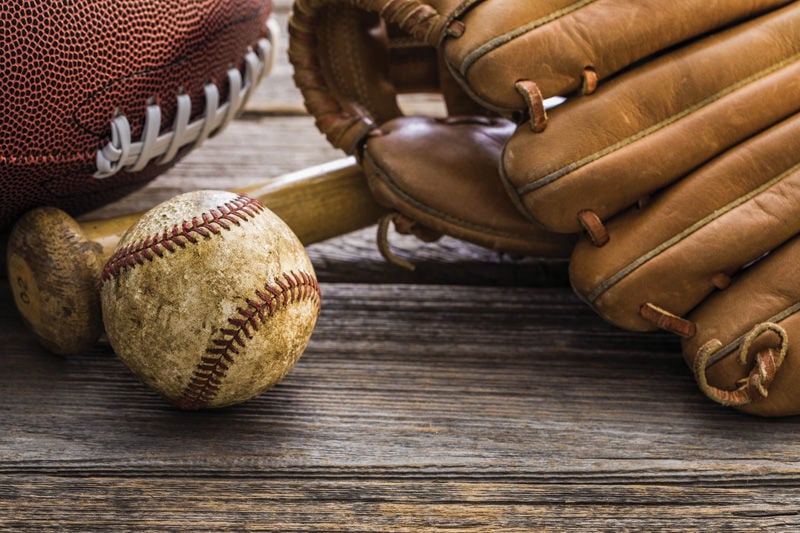 The Dannebrog-Cairo-Boelus American Legion baseball program long ago established itself as a winner.
DCB regularly competes for area tournament titles, competes in state tournaments and can walk away from those as state champions – including from the most recently held seniors tournament in 2019.
But what DCB is doing in 2021 is a whole new level even for a program with that successful tradition.
Whenever the DCB seniors or juniors have stepped onto a baseball field this summer, they have always stepped off victorious.
The juniors are 21-0 entering the Class C state tournament, which begins Saturday in Pender. They earned their berth by going 4-0 in the Area 6 tournament and outscoring their opponents 49-3.
The seniors stand 22-0 as they prepare for postseason play starting later next week.
Six of the juniors are also major contributors for the seniors team, while another three suit up. So there is a strong group that has seen action in most of those 43 wins.
"The seniors part is we have six great seniors only, then the guys we bring up from (the juniors team) are comparable," DCB seniors head coach Joe Noakes said. "(The juniors) team is pretty split with young guys and experienced guys, but the experienced guys are pretty good.
"To be 43-0, that's unheard off. It's nice going into the state tournament 21-0 for juniors. It would be nice to do the same for seniors."
Juniors head coach Justin Caspersen said that team quickly gained momentum.
"It's a lot of hard work," he said. "We started out the year a little bit slow, and then just like a snowball it just kept rolling and rolling and rolling.
"We were surprised with how many runs we were scoring. We're averaging 12 runs a game, and it's pretty tough to be beat when you're scoring that many runs in a game."
This level of success was set up during last summer's COVID-19 shortened season, which didn't include postseason play.
"We played a lot of games last year, and we have a lot of older kids who have been through the grind," Caspersen said. "We've got some on this team that were on the state championship team for seniors a couple years ago, so they've been through it.
"With high school baseball this year (with Centura joining the Central City/Fullerton co-op), we've got four kids who played on that, so that helped too."
No postseason led to a hungrier pair of DCB teams this summer.
"There was nothing to win for," pitcher/shortstop Bosten Caspersen said. "It wasn't a good season. We came back and dominated this year."
While being undefeated may be surprising, playing at a high level isn't for a group that has succeeded on the baseball diamond from a young age.
"We saw it coming, honestly, since we were little," Bosten Caspersen said. "We dominated everything, and I think we were raised right to play baseball. We have good coaches, and our dads help us a lot.
"Two years ago we won state, and that opened our eyes like, dude, we can accomplish anything we want. We can be undefeated."
Team chemistry certainly is a major strength for the program, which is like a family – in many cases quite literally.
"We've been family for a while," said shortstop/pitcher Carter Noakes. "We're a great team to play with. We're all best friends."
The coaching staff of Justin Caspersen, Joe Noakes, Scott Fries, Doug Meyer, Jackson Noakes and Austin Caspersen work as an unselfish unit. Justin Caspersen said even though he and Joe Noakes split the "head coach" title among the two teams, there really isn't a singular leader for either team.
"We've coached these kids since they were 5 years old, so it was fun watching them grow," he said. "The good friendships we have as coaches, we can tell each other anything, bounce ideas off each other.
"With our coaching staff, no one is really the head coach. We all just coach together. Nobody is afraid to say we should do something different. We're a family."
About that family – yes, there are two Caspersens on the coaching staff and a player. You have two Noakes on the staff and a player. There is a Fries on the staff and two in the lineup. Two Ruhl brothers are also in the juniors lineup.
"We're like a Catholic school," Justin Caspersen said with a laugh. "We have a lot of the same last names."
Sharing father/son bonds during this type of season provides plenty of invaluable, special moments.
"Me and Justin have put in a lot of time with these kids in all sports. so it means a lot," Joe Noakes said. "It's a good group of kids, seniors too. We lose two kids after this senior season — two very crucial players. But we're in a great spot right now with this program."
That's a scary thought for future opponents. There's also the fact of how much baseball experience the already successful juniors are gaining this summer.
"Both our juniors and seniors teams are pretty good," said catcher and cleanup hitter Nolan Hurt. "Most of us juniors play on the seniors, so we're getting more experience too; that way when we go up to seniors we'll be better than a lot of the teams, which will be good for us.
"It feels good to play more ball in the summer. Instead of one season we're playing two seasons."
Entering the state tournament undefeated isn't adding any extra stress onto the juniors.
"We don't have much pressure on us," Hurt said. "We just know we're going to have a good team, and once we get into the flow of hitting the ball, having good pitching and good fielding, then we feel like, 'All right, we're going to destroy this team and win.'"
The state tournament approach, according to Justin Caspersen, will be taking it "one game at a time, don't look ahead. We're confident, but you can't be too confident. We've got to continue to pitch well and we've got to put the ball in play and make them field it."
Both DCB teams feature strong bats, deep pitching and solid defense – about what you would expect from undefeated squads. The seniors go nine pitchers deep – "pitchers, not throwers," Joe Noakes said.
But, still, to not have one costly night where the bats go ice cold, a pitcher can't find the strike zone or the gloves suddenly develop holes in them is remarkable. The juniors have played four seven-inning games out of 21. The rest ended early due to the mercy rule.
"Not to have one hiccup?" Joe Noakes said. "We've just got to finish this junior season, then those kids will be ready for seniors too. Hopefully we can get to Wednesday (and the championship games) and make something happen, because they'll be heartbroken if we don't."
"Defending state champions from 2019 for the seniors, and not having a chance to come back and defend their title hurt. These boys are taking it over and hopefully will get it done."
Bosten Caspersen said: "We need to play with the same mentality we did in the regular season, just kick everyone's butt."
DCB opens in Saturday's third game against the Area 1 champion, which will only have one day of rest after that tournament was decided Thursday evening due to rain delays.
"We have no excuses," Joe Noakes said. "To be 43-0 is great. Hopefully we can keep it going."
Carter Noakes may have summarized it best.
"It is a dream summer of baseball."
DCB will be joined by one other area team in the Class C state tournament in Pender.
Palmer-Wolbach-Greeley defeated Battle Creek 11-3 in the winner-takes-all final game of the Area 5 tournament.
PWG opens the tournament in the first game against Lincoln Christian.
Two area teams are part of the eight-team Class B juniors state tournament in Waverly.