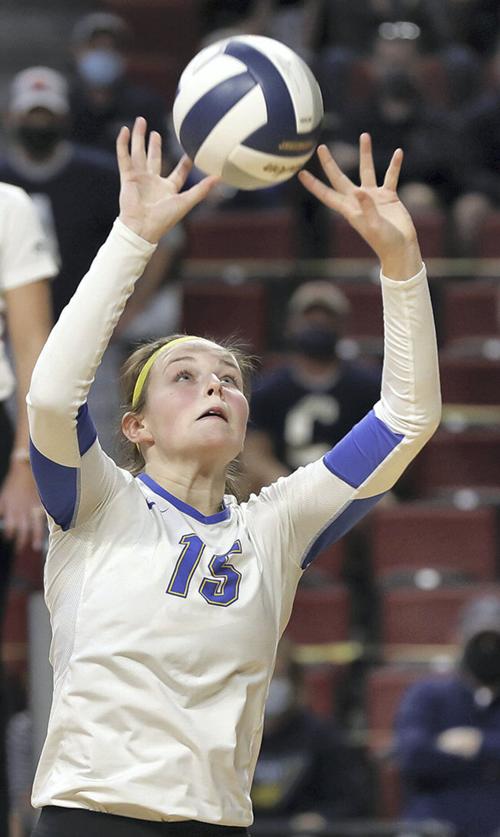 Jessica Babcock, Adams Central
Babcock finished with 297 kills, helping the Patroits reach the state tournament last year.
Chloe Cloud, Grand Island CC
First-team All-Heartland member finished tied with area best .384 hitting efficiency with 249 kills and also had 82 blocks.
Davis finished with 361 kills and 75 blocks for Centura.
Lucy Ghaifan, Grand Island CC
Improved vastly during course of 2020, hitting .331 with 106 kills for Crusaders
Molly Griess, Nebraska Christian
Griess had 232 kills to lead the Eagles to the state tournament.
Addie Kirkegaard, Hastings St. Cecilia
Kirkegaard finished tied for best hitting efficiency at .384 with 308 kills.
Carolyn Maser, Grand Island CC
Maser dished out 865 assists as a freshman for GICC.
Sophia McKinney, Northwest
Led the Northwest defense with 512 digs. She also has 938 career digs for Vikings.
Jordan Plumbtree, Fullerton
The 6-1 senior had 175 and 53 blocks for the Warriors.
First team All-Heartland member led area with 865 set assists for state runner-up Wildcats.
Scott led Indians to second-straight state tournament after dishing out 792 assists.
Gracie Woods, Grand Island CC
While battling a labrim injury last year, the junior still came away with 182 kills and 213 digs for the Crusaders.
Ali Bruning, Nebraska Christian; Reghan Flynn, Nebraska Christian; Teagan Gonisor, Fullerton; Kinzi Havranek, Northwest; Haedyn Hoos, Grand Island; Rachel Hunter, Aurora; Jenna Jakubowski, St. Paul; Shelby McHargue, Nebraska Christian; Sidney McHargue, Nebraska Christian; Jill Parr, Hastings St. Cecilia; Cameron Pfeifer, Hastings; Jenna Rauert, Wood River; Taylor Retzlaff, Northwest; Kya Scott, Broken Bow; Kasey Schuster, Aurora; Vanessa Wood, Central Valley.