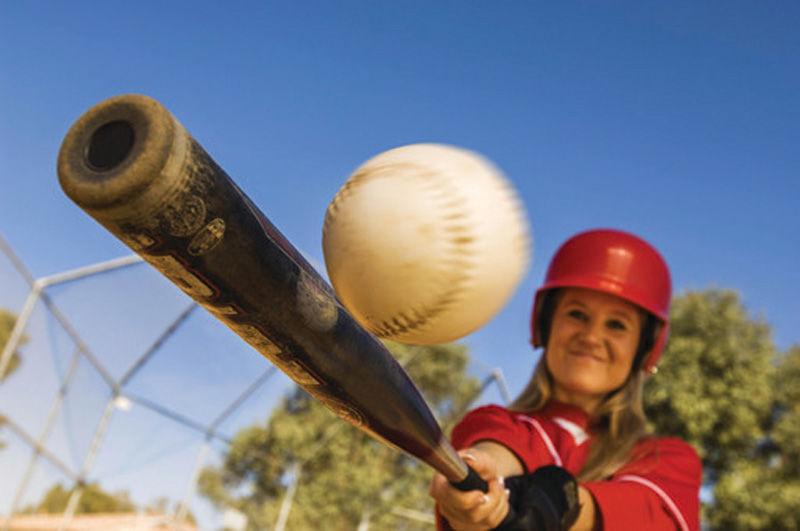 No. 9 GICC bests No. 6 Crete
Alicyn O'Neill pitched a two-hit shutout to help Class B No. 9-rated Grand Island Central Catholic record its second win over No. 6 Crete in four days. Tuesday's victory proved to be a 1-0 pitchers duel.
O'Neill won that duel by holding the Cardinals to two hits. She struck out six and walked one.
O'Neill also provided the Crusaders' lone two hits. She had an RBI with Kiernan Paulk scoring the lone run in the bottom of the sixth inning.
"We had senior night and I'm proud of our seniors and the team for beating Crete," GICC coach Brock Culler said. "That's a great team."
Culler said Crete's Lexi Mach also pitched a great game, but O'Neill was able to loop a hit over the second baseman into short right field to plate the only run.
"We did leave the bases loaded that inning, but we did get the one run across and closed it out in the top of the seventh," he said.
Culler said it was a special win for senior night with the team missing one senior Jessica Zehendner, who was unable to attend.
Crete (8-6) 000 000 0—0 2 3
GICC (14-4) 000 001 x—1 2 1
Vikings rally past Aurora
AURORA — After falling behind 3-0, Northwest scored all of its runs in the fourth through sixth innings to top Aurora 9-3 Tuesday.
Nine Vikings combined to produce the team's 10 hits with Reba Mader going 2-for-4 with two runs and an RBI.
Ava Laurent earned the win by going six innings and allowing three runs (one earned) on six hits. She struck out 11 and walked six.
Aurora (8-4) was playing in its first game since Sept. 3 after a pair of triangulars were rained out last week.
Northwest (7-8) 000 234 0—9 10 1
Aurora (8-4) 003 000 0—3 6 1
WP—Laurent. 2B—NW, Gaspar, Urbanski.
Islanders drop two to Gators
LINCOLN — Lincoln North Star scored nine runs in both games to sweep Grand Island Senior High Tuesday.
The Gators scored twice in the bottom of the first to take the lead for good in a 9-1 victory in the opener. Kamdyn Barrientos went 2-for-2 with a home run for the Islanders.
Grand Island took a 3-1 lead in the top of the third inning of the second game before North Star rallied and went on to win 9-3. Barrientos finished 2-for-3 with two runs.
Grand Island 100 000—1 5 5
Lincoln North Star 211 302 x—9 11 3
WP—Shottenkirk. LP—Cabello. 2B—LNS, Krieser, Roth, Shottenkirk. HR—GI, Barrientos; LNS, Dailey.
Grand Island (4-18) 111 000 0—3 4 7
North Star (11-6) 013 014 x—9 8 3
WP—Krieser. LP—Titman. 2B—LNS, Roth, Shottenkirk, 3B—LNS, Roth. HR—LNS, Krieser, Coleman.
Northwest gets two wins at Ogallala
OGALLALA — Northwest won a pair of matches at the Ogallala Triangular Tuesday.
The Vikings opened with a 25-23, 25-20 win over Ogallala. Macey Bosard led Northwest with five kills and seven digs, while Ellie Apfel and Claire Caspersen each added four. Kinzi Havranek had 17 assists.
Then Northwest had to fight to defeat North Platte 22-25, 30-28, 25-17, avenging its loss to the Bulldogs from Saturday. The Vikings fought off two match points in the second set. Caspersen led Northwest with 12 kills, while Bosard chipped in 11 kills and had 14 digs. Sophia McKinney led the defense with 17 and Havranek dished out 39 assists.
NW coach Lindsey Harders said the Vikings came to battle Tuesday.
"Anytime you have to play a team on Saturday and then again on Tuesday is tough," she said. "It was a very exciting match that pushed us. We had to control our side and really work to improve our game after this weekend's matchup."
The Vikings host Class B, No. 3 Waverly Thursday.
NORTHWEST LEADERS — Kills: Macey Bosard 5, Ellie Apfel 4, Claire Caspersen 4. Digs: Ashlynn Brown 9, Bosard 7. Assists: Kinzi Havranek 17.
NORTHWEST LEADERS — Kills: Caspersen 12, Bosard 11, Apfel 8. Digs: Sophia McKinney 17, Bosard 14, Havranek 12. Assists: Havranek 39.
Southwest sweeps Islanders
LINCOLN — Class A No. 8-rated Lincoln Southwest swept Grand Island Senior High 25-16, 25-13, 25-19 Tuesday.
Lilly Reed had six kills for the Islanders (0-9). Rylie Huff and Maddy Hill each added five while Ella Beckstrom and Haedyn Hoos chipped in four.
Camaron Pfeifer finished with 17 set assists and Claire Kelly had nine. Jill Rose recorded 21 digs and Jaylen Hansen added 14.
Vikings second at Gothenburg
GOTHENBURG — Northwest placed second behind Broken Bow at Tuesday's Gothenburg Invitational.
The Vikings finished with a 409 while the Indians ran away with the team championship with a 378 and had four golfers finish in the top 12.
Lanie Fry finished seventh with a 93 while Avery Heresch was 15th with a 102 for Northwest.
Broken Bow 378, Northwest 409, Minden 414, Gothenburg 415, Valentine 418, LExington 429, Cozad 437, Holdrege 473, McCook 492, Southwest 545, Ainsworth 551.
Hastings won four out of six singles matches to edge Grand Island Senior High in Tuesday's dual 5-4.
The Islanders earned singles wins by No. 2 Kaleb Brosz and No. 4 Izaak Pierson, both freshmen.
Grand Island also claimed doubles wins by the No. 1 duo of Alex Acosta and Alex Roeser and the No. 2 team of Brosz and Pierson.
"We had some guys win their first matches of the season today," Grand Island coach Josh Budler said. "They are working hard and improving. We almost got our first win today. I'm proud of the boys."
Hastings 5, Grand Island 4
No. 1—Brayden Schram, H, def. Alexander Roeser, GI, 8-1.
No. 2—Kaleb Brosz, GI, def. Jackson Harris, H, 8-3.
No. 3—Joey Kozi, H, def. Alex Acosta, GI, 9-8 (7-4).
No. 4—Izaak Pierson, GI, def. Wyatt Tate, H, 8-1.
No. 5—Mason Kusek, H, def. Diego Espinoza, GI, 8-5.
No. 6—Ethan Zimmerman, H, def. Alex Morente, GI, 8-4.
No. 1—Acosta/Roeser, GI, def. Tate/Kozi, H, 8-0.
No. 2—Brosz/Pierson, GI, def. Kusek/Zimmerman, H, 8-0.
No. 3—Harris/Schram, H, def. Espinoza/Morente, GI, 8-1.
Be the first to know
Get local news delivered to your inbox!