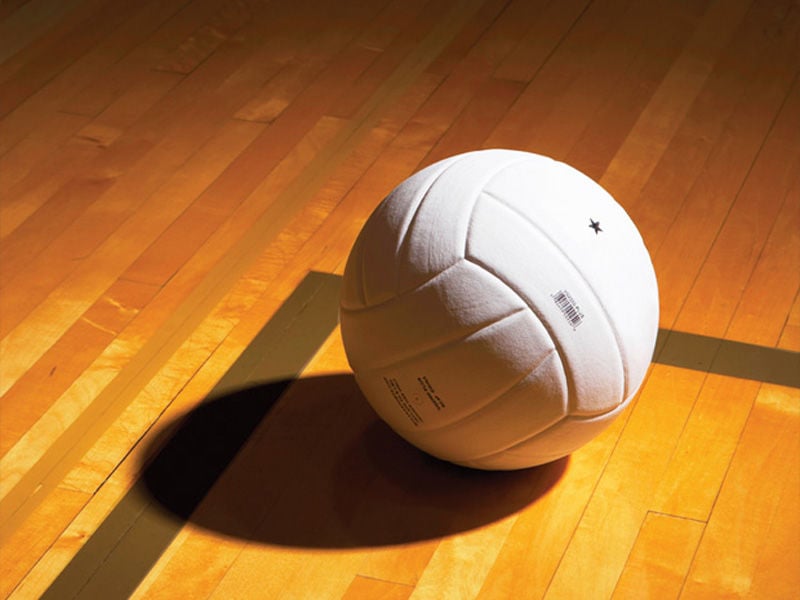 The Grand Island Central Catholic volleyball team moved to 11-1 Tuesday after blowing through Aquinas Catholic in three sets, 25-15, 25-14, 25-8.
Coach Sharon Zavala said even though the score doesn't dictate it, her girls were a little cold out of the gate.
"Some of it was they (Aquinas Catholic) had a nice low set. Our middles had to adjust to that," she said.
She also mentioned fundamental mistakes were made.
"We just needed to correct our own errors," Zavala said.
Monarch coach Kelly Tvrdy said they were just not ready for GICC.
"We definitely had our own mistakes we needed to work on," said Tvrdy. "Its a place in the season where we are hitting a learning curve where we have to decide what our motivation is. Really we just need to learn to be more disciplined."
Tvrdy said their issue is currently working to side out.
"That's our main goal," she said. "I don't care if my team plays point-for-point and then try to take a run in the end, I think they struggled with finding that right away."
GICC had an outstanding performance tonight by one of the youngest players on the team, freshman Carolyn Maser.
Zavala said Maser was "amazing"
"She hits her numbers well. She can serve short, deep, and she can take advantage of things going on on the other side of the net," said Zavala. "It's always nice when you have an accurate server. For a freshman, she's pretty good."
Maser ended the night with 12 points total with three being aces. She served six unanswered points in a row in set two and five unanswered in set three.
She also accounted for 33 set assists for the night.
The Crusaders got better as the night went along, said Zavala. By the third quarter it was full steam ahead.
"The longer we played, the better we played," she said. "They gave us a few problems, but we figured them out."
Even though 11-1 is a great record, Zavala always thinks there is room for improvement.
She said communication was a bit of a problem all night long but was much improved by the last set.
"We need to get a little more vocal in the back row," she said.
For the Monarchs it wasn't all bad news.
"Gracyn Wollmer did really good on defense," Tvrdy said. "We have been working a lot of defense with her the past weeks and she really stepped up to the plate the past tonight."
GICC senior Haily Asche served 10 points with three being aces and had eight digs.
Be the first to know
Get local news delivered to your inbox!