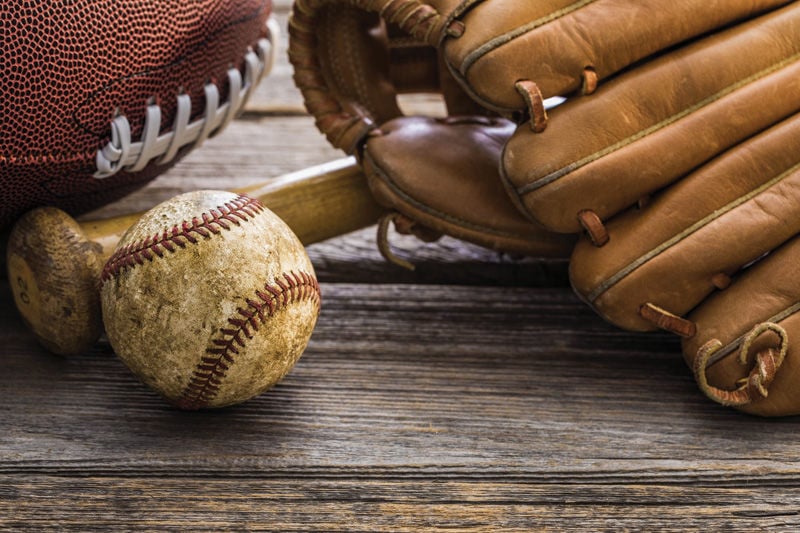 Home Federal swept Fremont in a pair of one-run games Friday in wildly different fashion.
It claimed the opener 8-7 when Jackson Hansen beat out a potential double play to produce the walk-off RBI.
Then Home Federal won a 1-0 pitchers duel thanks to the three-hit performance by Jaden Jurgensmier.
"It was two way different style games," Home Federal coach Kirby Wells said. "We had to score a bunch of runs in the first game and did that offensively. We put some great, great at-bats together when we had runners on base and really drove in runs well.
"Braden Robinson has been swinging the bat really well and Jackson Hanson came up huge there with the game-winning RBI."
Home Federal (12-3) led the opener 4-0 after three innings, but Fremont tied things up in the seventh with a pair of runs from back-to-back RBI singles by Carter Sintek and Cal Janke.
With one out, Home Federal loaded the bases on a pair of hit batters and a walk.
On the first pitch he saw, Hansen hit a grounder to short and beat out the play at first base to avoid a inning-ending double play and plate Brayden Wenzl.
That extended a knack Home Federal has had this season of bouncing back from a rough half inning on defense with a strong performance on offense.
"Our offense has been excellent at doing that this year," Wells said. "If we give up runs in an inning, our
offense comes back and we don't waste much time, which is great to see. We put together good at-bats and drive in runs when we have guys in scoring position and do the little things right."
Jurgensmier and Fremont's Dawson Glause battled it out in the second game.
Jurgensmier struck out four and walked two while Glause gave up four hits while striking out 10 and walking two.
"I can't say enough about how good Jaden Jurgesmier pitched that second game," Wells said. "He located his slider really well, and his fastball location was stellar. We played excellent defense."
Jurgensmier retired 20 of the first 22 batters he faced.
"Early on in that game I had my curveball working, so that really helped give the hitters a different look," he said. "Then I was able to go out there and not allow many baserunners."
Home Federal's run came in the fourth inning. Robinson led off with a triple down the right field line by beating out a close play at the bag. He scored on Tyler Fay's single with one out.
After retiring the first two batters in the seventh, Jurgensmier face his first major challenge of the game.
Camden McKenzie singled and a pair of walks loaded the bases. But Jurgensmier got a groundout from Ryan Winter to close out the game.
"I was struggling in that last inning a little bit, so it felt good to get that lost groundball," he said.
Wells said he wanted Jurgensmier to finish out the game — and the pitcher let his coach know he felt the same way.
"I went out and talked to him when we had runners on first and second then told him it's his game to win," Wells said. "I reminded our infielders to keep the ball in the infield with runners on first and second.
"Then I had Ryan Williams ready if we needed him, but with the bases loaded I got out of my chair and Jaden Jurgensmier told me to sit right back down. It was his game to win."
Home Federal improved to 4-0 in its six games in three days stretch heading into Saturday's doubleheader against the Millard Sox at Duncan Field in Hastings.
"We've got two tough games (Saturday)," Wells said. "Our pitching staff is going to be tested a little bit, and guys are going to get innings that haven't pitched a lot this year. So guys are going to be ready to be that next man in ad throw strikes and compete on the mound. If we do that consistently, I like our chances."