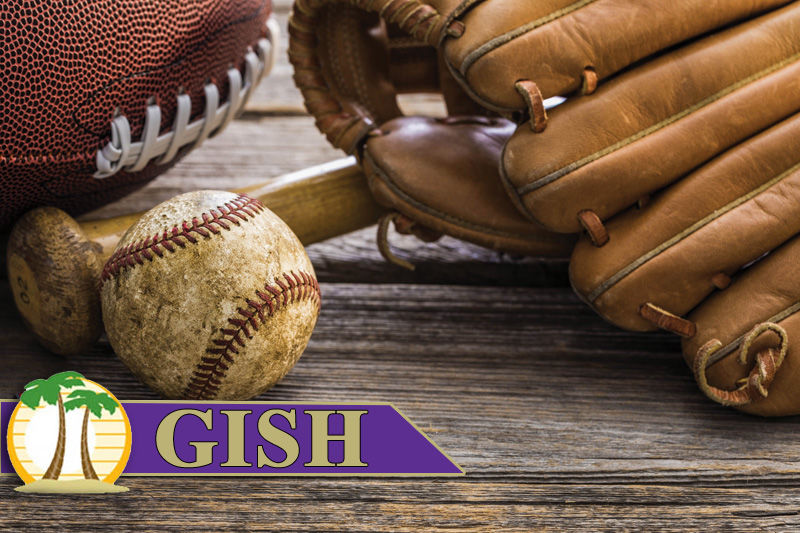 Grand Island Senior High proved that it can bounce back in more ways than one Saturday.
Coming off back-to-back 10-run losses to Class A top four-ranked teams, the Islanders swept Class B No. 8 Elkhorn North 8-5 and 6-2 at Ryder Park.
The Wolves (4-6) scored all of their runs in one inning in each game, but both times Grand Island (3-3) answered with at least three runs in the bottom of that frame to regain the lead for good.
"We responded really well offensively once we got behind or once they tied it," G.I. coach Kirby Wells said. "Our approach was really good those next innings, and our hitters moved the ball with two strikes. When we cut our strikeouts down and put pressure on the defense, that's always a good recipe to score runs."
Both starting pitchers went deep into a game for the Islanders. Tyler Fay pitched six innings in the opener, allowing five runs (four earned) on six hits with seven strikeouts and two walks.
Jaden Jurgensmier lasted 6 2/3 innings in the second contest before reaching the pitch count limit. He allowed two runs (one earned) on five hits with nine strikeouts and two walks.
Ryan Williams finished both games, recording a total of four outs and earning one save.
"It's exactly what we needed," Wells said. "Tyler came out and pitched a great game, then ran into a little trouble in the fourth inning. He battled and went all the way to the sixth inning. That's what we need from our starting pitchers.
"Ryan came in both games and threw strikes for us, and that's what he is. He's a strike pumper. Two overall great wins over a pretty good team over there."
Grand Island's bats got going right away. The Islanders put up three runs in the first inning in the opener with Braden Wenzl, Braden Robinson and Jurgensmier all doubling.
"That set the tone for the whole day and really got our offense going," Wells said. "One through nine, we swung it pretty well today. Like I told the guys, if we pitch and play defense and stick to our approach, we're going to be tough to get out 21 times."
The Islanders entered the doubleheader hungry and focused.
"We needed (these wins) really bad," said Robinson, who had four hits in his first five at-bats in the doubleheader. "We knew coming into the game we were going to go all out today. It's a beautiful day."
Elkhorn North got four of its six hits against Fay in the fourth inning and put up five runs to take a 5-4 lead.
But Wenzl, Mike Buhrman and Robinson all drove in a run in the bottom of the fourth, and Fay got a 1-2-3 fifth to get back on track.
It was a similar story in the second game. Fay and Carson Leiting hit RBI singles in the first to give Grand Island an early 2-0 lead.
Elkhorn North tied it in the fifth on an Easton Mains home run. But the Islanders again responded, this time with three runs in the bottom of the frame.
Sam Hartman walked and eventually scored on a wild pitch, and Seth Meyers (who went 3 for 4 from the No. 9 spot) and Wenzl had RBI singles. Then Jurgensmier got a 1-2-3 sixth with a pair of strikeouts.
"As a team, we're great at responding like that," Robinson said. "It's all we can do."
Grand Island certainly responded after a pair of tough losses.
"It would have been really easy after the last two games to struggle a little bit and keep that mindset, but our mindset changed," Wells said. "I'm really proud of our guys."
The Islanders will attempt to build on the wins when they host Norfolk and Kearney for a triangular Thursday.
"This does a lot moving forward," Robinson said. "We'll build off this. We're looking for a streak now."