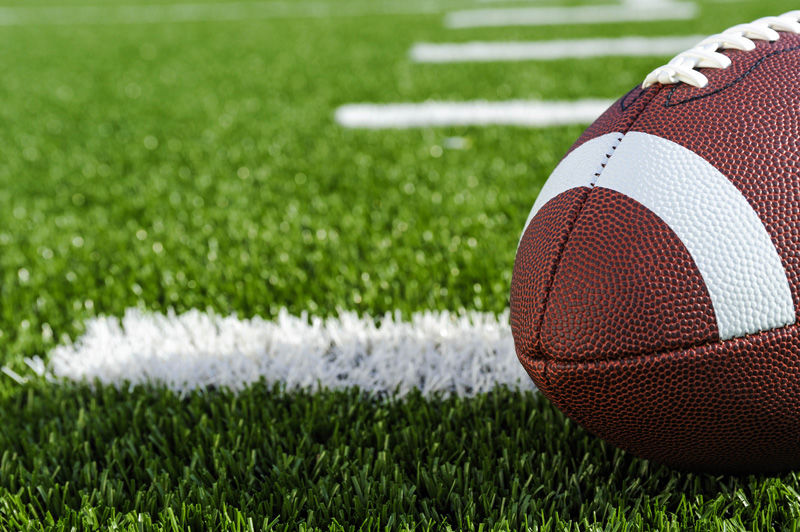 The Class A playoffs arrive a week earlier than usual and with a different format.
With Omaha Public Schools members not fielding fall sports teams, the 24 active football programs all advanced to the playoffs with the top eight seeds receiving byes.
A committee seeded the teams, leaving the matchups out of the hands of mathematics.
Grand Island Senior High (3-4, unofficially) ended up as the No. 15 seed and hosts No. 18 seed Lincoln Pius X (2-6, unofficially) Friday at 7 p.m. at Memorial Stadium.
Islanders head coach Jeff Tomlin wasn't too concerned about who his team got pitted up against in the opening round.
"I feel fine because we're playing still. We feel great about playing," he said. "There's not a whole lot of control that we had over it other than the games we had previous, but we're focused forward and we're forward moving because we're starting to play really good football at the right time. I'm pleased with how we're progressing as a team right now. Regardless of the opponent, we'll get ready for any team that we play."
The team that Grand Island will play is a familiar one. The Thunderbolts are making their second trip to Memorial Stadium this season, with their fans allowed inside the fences this time around.
In Grand Island's season opener, the Islanders topped Pius 24-7.
"The familiarity probably could be an advantage or disadvantage, I don't know," Tomlin said. "It kind of feels like we played them last season. I think that piece is an advantage because they have changed their offense quite a bit since game one, so it is as if we're playing a different Pius team."
The Thunderbolts have dropped their last three games, including a 38-7 loss last week to Class B No. 1-rated Norris.
Pius is putting up 123 yards passing and 108 yards rushing per game.
Senior quarterback Colby Chepelle is 50-for-125 for 663 yards with five touchdowns and six interceptions. Senior Drew Easley leads the receivers with 21 catches for 322 yards and four scores.
"We've got to shut down their passing game," Tomlin said. "They have four excellent receivers, and that's how they've been scoring — big plays in the passing game. Obviously, we have to do a great job in the secondary.
"The quarterback runs the option game really well, and they've got a different halfback than we played the first game who is a lot faster. I think offensively they've upgraded, and they're a little different version but a better version from the beginning of the season. Their speed is going to be different than what we saw last game."
The Islanders feel like their level of play has also upgraded during a 2-1 stretch to close out the regular season. The loss during that span came 38-35 in double overtime to No. 9 Millard North.
"Our team chemistry has continued to build," Tomlin said. "Defensively we're finally clicking, we're finally getting it. The lack of starting experience and then the lack of getting guys enough reps on the offseason, it showed up, particularly on the defensive side of the ball. But I felt starting at Papio South and then progressing to Millard North and through last week (against Norfolk), our defense has really come of age. It's exciting to watch. They're flying around and doing some really good things."
The coach also likes how the offense has progressed. The chemistry seems to have developed after Kytan Fyfe took over at quarterback from injured senior Jaden Jurgensmier.
"Offensively, I think we're kind of finding our niche here," Tomlin said. "I think we're just one of those offenses this year that can be really effective, Kytan has given us a little bit different dimension than what we had before because he can make plays with his feet a little bit more.
"But I think we figured out that we can't get penalties, we can't turn the ball over and then we're fine. We can compete with anybody, but that's going to be the real key this week — ball security and just consistency. We had 21 first downs (against Norfolk). I think that's a sign to me that we're starting to get a balance back and we're really starting to click on offense."
The limitations on fan attendance might make some think that home-field advantage isn't as big a factor this year. But the Islanders are more than happy to have this contest at home, especially with the winner traveling to No. 1 Omaha Westside.
"Now we're feeling like we're at home in our new locker room," Tomlin said. "We were getting on the bus there so often for a while, we'll take the home cooking anytime we can get it. This could be the very last time a lot of these seniors play on their home field. We should have a lot of motivation to play our very best."
Except that final home game to be a win.
GRAND ISLAND 28, LINCOLN PIUS X 10
Arcadia-Loup City at Amherst
Hemingford at Nebraska Christian
Blue Hill at Central Valley
Ansley-Litchfield at Riverside
Fullerton at Falls City Sacred Heart
Spalding Academy at Stuart
Lincoln Pius X at Grand Island
Heartland Lutheran at Parkview Christian
Adams Central at Fillmore Central
Hastings St. Cecilia at Superior
Doniphan-Trumbull at Sutton
Central City at Wood River-Shelton
Dale Miller covers high school football for the Independent. Last week he went 15-2 (.882), and he is 118-35 (.771) for the season.
Be the first to know
Get local news delivered to your inbox!