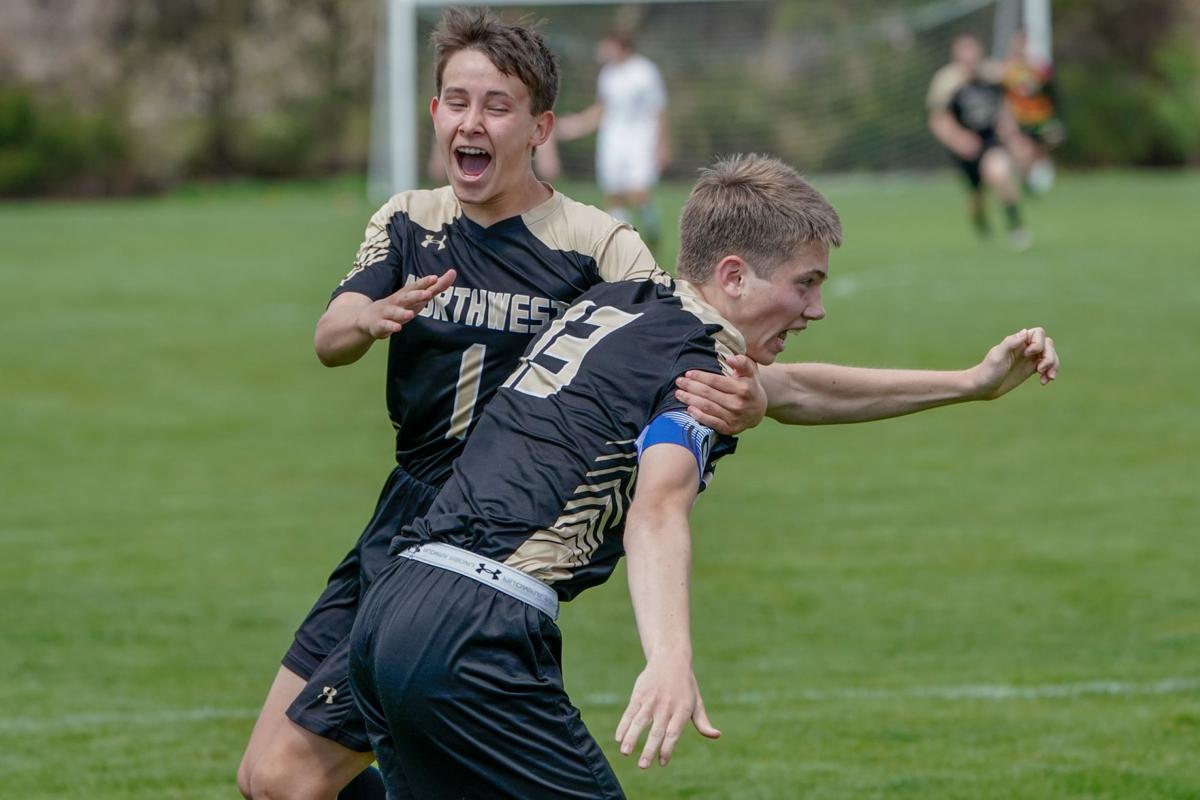 The Northwest boys soccer team was expecting big things entering the 2020 season.
The Vikings lost a few seniors off of last year's 11-4 team that qualified to the state tournament and was going to be in their first season co-oping with Grand Island Central Catholic.
But COVID-19 forced the Nebraska Schools Activities Association to cancel the spring sports season. That left Northwest wondering what might have been.
"We certainly had a tremendous amount of high expectations heading into the season," NW co-coach Dan Purdy said. "We had a lot of kids coming back and had some really good foreign exchange students that would have helped us greatly. It's just really a shame we couldn't get the season going."
The Vikings returned 11 starters, from last year's team as well as GICC's, including Parker Janky, Payton King and Eli Sattley, who have started since they were freshmen, along with seniors Sam Collins, Kaleb Zlomke and others.
NW co-coach Ann Purdy said it would have interesting to see what those players could have done this season.
"I think Parker would have had a chance to break some school records by the time he was done at Northwest," Purdy said. "Missing out his junior year is going to be hard. He might break some yearly records but career records as a whole. He's still a great player and loves the game.
"And Payton and Eli started for us when they were freshman. For them, as well as the other players, that hurts."
Northwest would have had to replace Blaine Jensen at goalkeeper, but Purdy said he felt foreign exchange student Giacomo Sarra, who is from Italy, would have filled that role nicely.
"He had the size and speed," he said. "He had a great sense for the game and was an amazing talent. He understood the game so well."
The Northwest coaches and players got to work with the GICC players during the offseason and during the first few weeks of practices before getting called off during the third week in March.
Dan Purdy said that helped get everything going because he admitted it was a little rough at the start and has been impressed with what he has seen from them
as well, including Jarit Mejia, Dyami Ortiz, Spain foreign exchange student Daniel Martinez, Alex King and others. GICC coach John Kenna was going to be part of the Northwest coaching staff as well.
"At first, everyone was worried about getting spots and playing time," Purdy said. "Until we started having open fields and playing together a little more, everybody was seeing who could contribute. By the time we got practices going in February, they were ready to go.
"A lot of their players were really improving. A lot of them would have probably seen a lot of playing time."
Dan Purdy said he felt there would have been some freshmen that would have contributed as well. A lot of them played soccer on a travel team and was on a futbol club.
"And we had a nice corps coming in," he said. "There are a few of them that sure don't play like freshmen and a few that might have even started for us this year. They played a lot of soccer over the years."
The Vikings had many goals entering the season. One was to not only get back to the state tournament, where Northwest lost to Crete 3-1 in the first round last year, but to advance as well.
"It's just disappointing because I think we could have gotten back to the state tournament in Omaha and probably made some noise with the team that we've had," Dan said. "We'll miss a year of experience with the underclassmen as well. It would have been interesting to see what the kids could have done this year."
Be the first to know
Get local news delivered to your inbox!