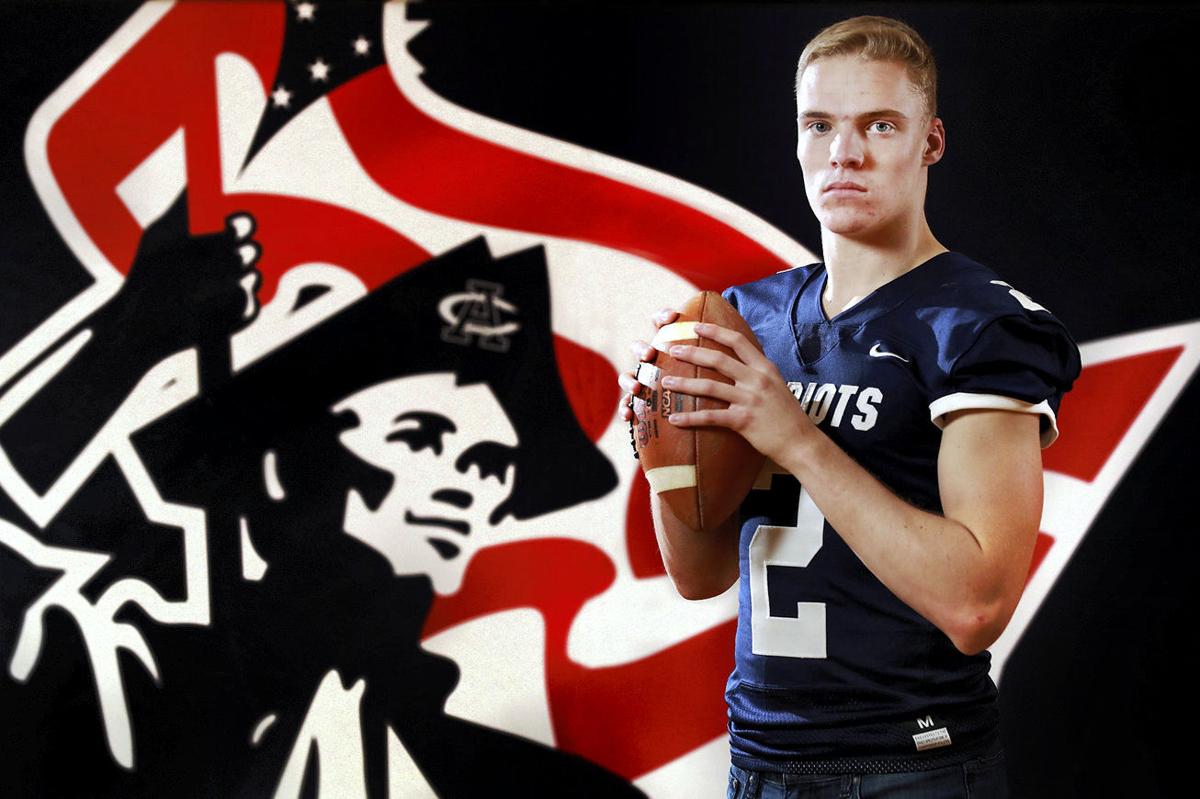 For many of the 90 players who will suit up for Saturday's Shrine Bowl, playing in the state's top all-star football contest was a goal.
Maybe it was a goal that they started thinking about as a senior.
Maybe the dream began earlier in their high school career.
But for Adams Central quarterback Evan Johnson, trotting out onto Nebraska-Kearney's Foster Field realizes a very, very long-term dream.
"I grew up watching (former Adams Central running back) Jake Fowler in the early 2010s," Johnson said. "He played in the Shrine Bowl (in 2013) when I was in elementary school. Ever since I saw him play in that Shrine Bowl, I wanted to have the chance to play in it."
When Johnson received the invitation to play for the South team, he officially received that chance.
"I was really excited and humbled," he said. "It's one of the top all-star games, and I'm proud to be able to represent my school. It's a great game, and it's a great cause to help raise money for Shriners hospitals."
He's glad the game is taking place after months of uncertainty due to the coronavirus pandemic.
"I'm really excited," Johnson said. "It's been a weird year. To be honest, I wasn't ever sure that the game was completely in doubt. I'm glad it is happening, and this is an exciting opportunity for the class of 2020."
After the type of senior season Johnson put together, it's no surprise that he was selected for the Shrine Bowl.
The All-Heartland Super Squad honorary offensive captain went 156-for-260 passing for 2,224 yards with 22 touchdowns and three interceptions to help lead the Patriots into the Class C-1 semifinals.
Johnson wrapped up his career holding every school passing record for a game, season and career. His 540 completions and 7,632 passing yards also broke a pair of Class C-1 career records, the latter previously owned by Scott Frost.
With the Shrine Bowl being reschedule, the practices were cut by two days. Putting together an offense with five days of practice time is a challenge, but one that Johnson is ready for.
"I think all the players here have a lot of football knowledge, so I think we'll pick up the playbook pretty quickly," he said.
As for the game itself...
"I hope the South teams comes out on top and I can go out there and perform well," Johnson said.
After the Shrine Bowl, Johnson will prepare to begin his college career at Nebraska Wesleyan.
Be the first to know
Get local news delivered to your inbox!