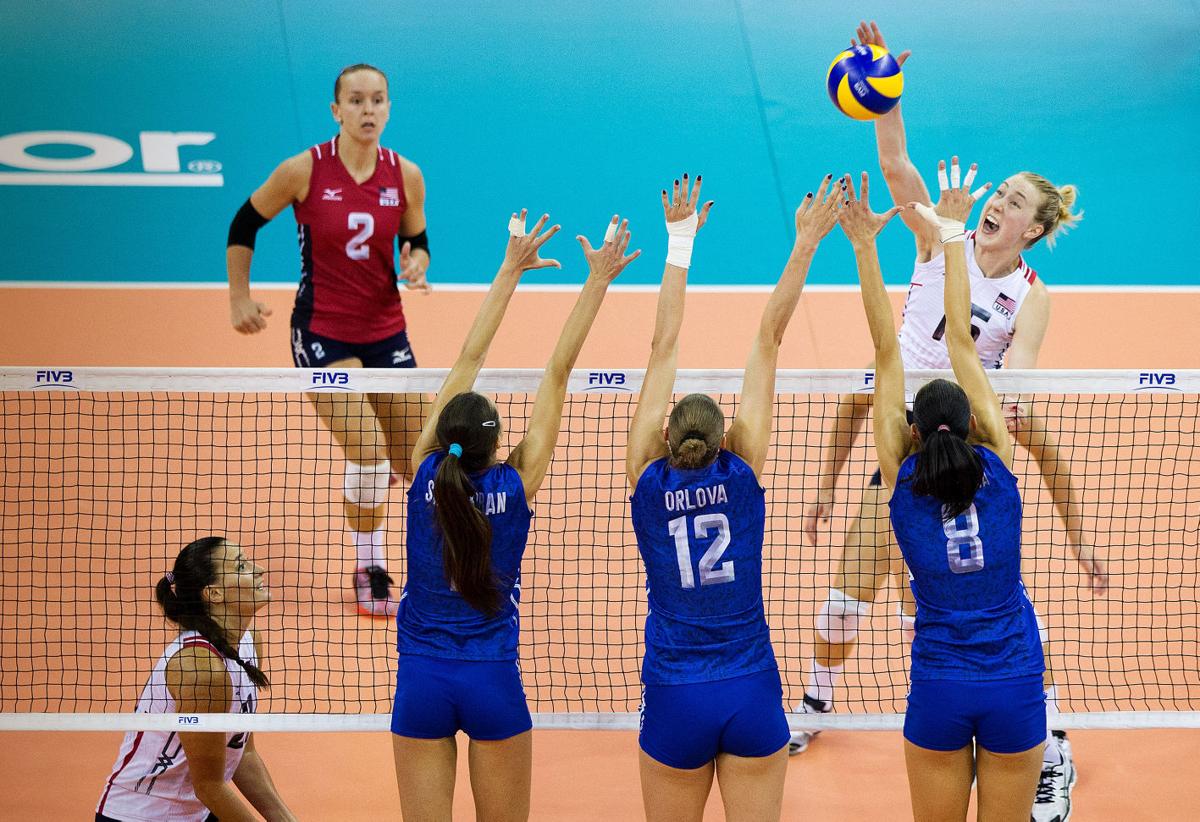 OMAHA (AP) — The United States is the only undefeated team left in the FIVB World Grand Prix Finals after a four-set victory over Russia on Friday.
It was a five-point run inspired by a call on a dig by that wasn't awarded to USA libero Kayla Banwarth that helped the Americans close out the 26-24, 19-25, 25-16, 25-22 victory before an announced crowd of 7,500 at CenturyLink Center.
Karsta Lowe, Foluke Akinradewo and Kimberly Hill combined for 43 of the American's 61 spikes. Lowe led the way with 19.
Russia scored its final point of the fourth set on that call that went against Team USA. An attack error by Russia tied the score 22-22 before the United States offense took care of the final three points.
A spike by Lowe and a block by Jordan Larson-Burbach set up the match-winning ace by Tetori Dixon to make the American's 3-0 in finals matches. Nataliya Goncharova led Russia, which fell to 2-1, with 25 spikes.
Brazil swept Japan 25-21, 25-23, 25-16 to improve to 2-1 in the finals in Friday's opening match. Japan has yet to win a set in its first three matches.
Italy rallied to defeat China and improve to 2-1 with a 25-15, 22-25, 25-22, 18-25, 15-12 in Friday's second match. It was the first five-set match of the finals.