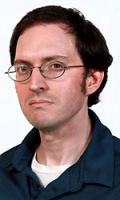 Heartland United Way is taking applications to provide needed personal protective equipment to community agencies and organizations.
The Grand Island Woman's Club has disbanded.
American Airlines has been recommended by Hall County Airport Authority to continue to provide Essential Air Service at Central Nebraska Regio…
The Hall County Board of Commissioners addressed the Jan. 6 riot and attack on the U.S. Capitol at its Tuesday meeting.
Jennifer Poppen has been appointed the new Hall County clerk of District Court, Ninth Judicial District of Nebraska.
The city of Grand Island could be creating its own "land bank."
A proposed new solid waste processing facility has cleared another hurdle toward becoming a reality.
Deny Cacy has been the men's shelter manager for the Grand Island Salvation Army for more than five years.
Grand Island's Third City Community Clinic received a donation Thursday from Grand Island Elks.
Grand Island Public Library's numbers took a hit in 2020 due to the COVID-19 pandemic.
View all