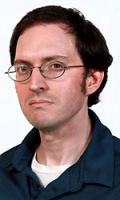 The large building at the southernmost point of the campus will be for independent living with 81 units.
Retail and restaurant space had been planned for the area following construction of the Super Saver, but when that fell through the site was optioned to Mesner for development.
Filing for city and county seats in Hall County began on Jan. 5. The deadline for incumbents to file is Feb. 15, and the deadline for new candidates is March 1.
Gov. Pete Ricketts shared his "State of the State" remarks during a stop Thursday at Grand Island's Central Nebraska Regional Airport.
The bolstered supply will help in case of an extreme weather scenario, such as last February's polar vortex event.
The Grand Island Independent's reporter Brandon Summers wrote plenty of memorable stories in 2021, these are the 5 he enjoyed writing about the most.
Christmas Cheer began in 1910 as a collaboration between The Grand Island Independent and the then-called Young Woman's Christian Association.
Nearly $656,000 in American Rescue Plan Act grants to 70 Nebraska nonprofit organizations.
Consultant Keith Marvin said the blight study is similar to others that have been brought before the commission recently.
The city is installing a 225 KVA transformer and 30 feet of four-inch conduit to accommodate the new electric service.
View all