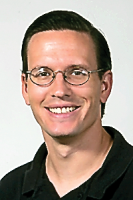 Dale Miller
Bio

Sports reporter for The Independent
After a delayed start to practices and a 1-2 beginning to the season, Grand Island Senior High head coach Jeff Tomlin's assessment of where hi…
Here are this week's area football statistical leaders.
Looks can be deceiving when it comes to the season statistics of Central Valley.
One big inning helped Class B No. 9-rated Grand Island Central Catholic erase an early deficit and top Adams Central 9-3 Monday.
One of those famous commercial jingles from my youth that would get stuck in your head informed everyone that "the best part of waking up is F…
Another championship plaque from the Northwest Invitational softball tournament is staying home.
RAVENNA — Behind a dominant offensive line, Caleb Busch put his offseason improvements on display Friday.
Northwest coach Kevin Stein said there's one thing that's apparent after three weeks of football in Class B.
Most of the preseason favorites in Class D-1 have shown through three weeks exactly why they entered the season with lofty expectations.
Northwest and Class A No. 5-rated North Platte took different routes to earning a win apiece during Monday's doubleheader.
View all