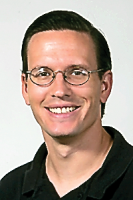 Dale Miller
Bio

Sports reporter for The Independent
The Islander Football Hall of Fame weekend returns.
Grand Island Senior High let one big lead slip away Tuesday against Lincoln North Star.
Quick starts haven't been an issue for the last couple of outings for Class B No. 7-rated Northwest.
Time for the unemployment rate to start ticking upward.
Elan Pittman made the unlikely but seemingly appropriate insurance score for Class A No. 4-rated Lincoln Southeast in Friday's 17-7 win over N…
Grand Island takes on No. 4 Lincoln Southeast in Friday's home opener
Laurent helps Northwest win city battle over Grand Island Central Catholic
EDITOR'S NOTE: This story contains an offensive word. Please visit theindependent.com to see the letter from Jamie Crothers.
Youth isn't an excuse for Fullerton this season.
View all