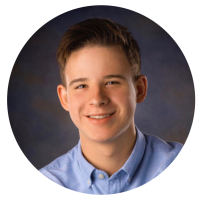 Coffee can be used for catching up with old friends, going on a first date or waking up fully each morning.
The Grand Island Chamber of Commerce announced Thursday the cancellation of the 2020 Harvest of Harmony Parade and Field Competition.
The 2020 Hall County Fair started Wednesday with the 4-H Swine Show at Five Points Bank Arena.
The Nebraska state auditor detailed multiple "possible concerns" with Nebraska State Fair finances in a letter sent Tuesday to the State Fair Board.
The coronavirus pandemic turned the inherently social institution of worship on its head when churches closed their doors in March.
The Hall County Housing Authority showed its appreciation Friday for members of local law enforcement by treating them to lunch.
Awaken the Dawn-Nebraska will host a 24-hour day of worship and prayer beginning at 8 p.m. Saturday.
Westlawn Memorial Park Cemetery hosted its eighth annual butterfly release ceremony Saturday.
The risk of West Nile virus remained low for Hall County after a warm, dry end to June.
What do you get when you cross an aspiring documentarian and a bovine incident?
View all