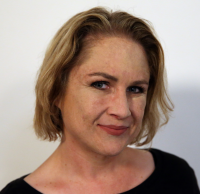 Jessica Votipka
Reporter
Bio

Jessica Votipka is the education reporter at the Grand Island Independent. She can be reached at 308-381-5420
LOUP CITY — Efforts to recall three members of the Loup City Public Schools Board of Education fell short as a result of Sept. 14 mail-in votes.
On Sunday the Literacy Council of Grand Island officially celebrated a string of new developments, from its recent rebranding to new employees.
Melodie McClure couldn't decide what to do when she was bestowed a Make-A-Wish gift.
In the 1930s — likely earlier — a group of dedicated fiber artists gathered at Blessed Sacrament Catholic Church to stitch and socialize.
Some Nebraska hospitals are having to turn patients away as hospital beds fill up — not necessarily from coronavirus, however.
Music was in the air Tuesday in Grand Island and the Northwest High School Marching Band took its performance to six locations across the city.
Northwest Public Schools Board of Education on Monday approved an agreement with Grand Island Physical Therapy for athletic training and physi…
Two dogs bit and injured two people and killed another dog in north-central Grand Island late Tuesday morning, according to Capt. Jim Duering …
At a young age, William Gish was already a steady source for facts about space.
Figuring out what to do after completing high school can sometimes be a challenge — youths with disabilities are no exception, but Project SEA…
View all