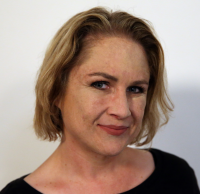 Jessica Votipka
Reporter
Bio

Jessica Votipka is the education reporter at the Grand Island Independent. She can be reached at 308-381-5420
Music was in the air Tuesday in Grand Island and the Northwest High School Marching Band took its performance to six locations across the city.
Northwest Public Schools Board of Education on Monday approved an agreement with Grand Island Physical Therapy for athletic training and physi…
Two dogs bit and injured two people and killed another dog in north-central Grand Island late Tuesday morning, according to Capt. Jim Duering …
At a young age, William Gish was already a steady source for facts about space.
Figuring out what to do after completing high school can sometimes be a challenge — youths with disabilities are no exception, but Project SEA…
Husker Harvest Days 2001 was to be business as usual: Nebraska's biggest hub of all things ag, rivaled only by the Nebraska State Fair.
September's Grand Island Public Schools Board of Education regular meeting seemed less contentious than August's, as the board presented updat…
There is a heavily vegetated area near Heartland Lutheran High School, about 75 by 100 feet, with yellow summer squash peeking through leaves …
Grand Island Senior High's Academy of Technical Sciences can count a "welding influencer" as one of its success stories.
Students are arriving on Central Community College's campuses with zeal, if Fall 2021 enrollment figures are any indication.
View all