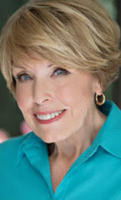 After hearing the stories about how people survived Hurricane Laura, and as people continue to deal with the ravages of hurricane season, I ca…
Dear Mary: Can you clarify expiration dates on food products?
Dear Mary: I like the idea of shopping online. The problem I have is that I am digging my way out of debt. I am in credit counseling and have …
Is money a little tight? Hoping a raise will come through soon? I hate to burst your bubble, but even if the raise is exceptional, it probably…
Cutting expenses is the way to spend less so you have money to save. But unless you are actually putting that money into a safe place to be he…
Have you ever wondered how retailers can possibly afford to offer the no-interest, no-payments, no-money down kind of deals you see advertised…
From time to time, I reach into the proverbial "Everyday Cheapskate" mailbag and pull out a few of your questions to answer here. My goal is t…
Bake your bacon and freeze it for later. Use a plastic knife to cut just-baked brownies. Readers offer their best kitchen hints.
Face it: People are living longer than ever before, and health care costs are climbing higher every year. Which brings me to the subject of lo…
Dear Mary: How can a person finance her education without taking out loans?
View all