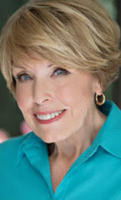 Fed up with all the greasy smudges and fingerprints on your stainless steel appliances but also tired of spending $10 or more on stainless ste…
Can you feel the tug? It's the strong pull of the culture that works hard to get the best of us this time of year, to get us to spend more tha…
By now, it's no secret that home heating costs in the U.S. are expected to skyrocket this winter.
Bread has a certain shelf life, beyond which it can go stale, become moldy and, in a short time, inedible. It is possible to extend its delici…
I'm excited to teach you how to make a fabulous, if not magical, homemade stain remover. This stain remover recipe is so easy and cheap to mak…
Fresh cranberries are available in supermarkets and grocery stores from October through December — a very short season! Stock up on fresh cran…
If I've heard from one reader, I've heard from one thousand — all with the same problem: wadded-up sheets.
If there is one thing that will ruin your kids' lives, it's greed. Teach them while they're young how to pull the plug on greed and you will h…
I can't think of many things worse than waking up on Dec. 26 with a raging debt hangover — an all-too-common after-Christmas condition. Been t…
The act of regifting — passing on as new a gift someone else gave you — is controversial but only because of those who do a noticeably bad job…
View all